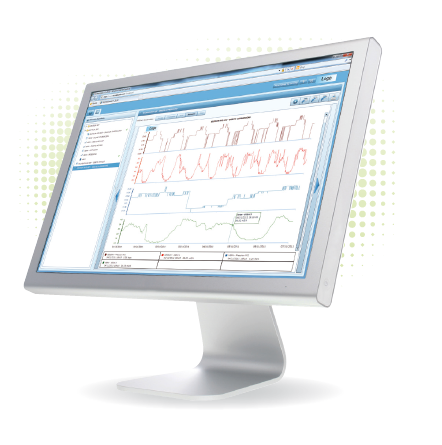 WEB LS
Lacroix-Sofrel
WEB LS is a solution that centralizes and displays data from SOFREL LS/LT-GPRS data loggers on a dedicated Internet server.
LS/LT centralization via the Internet
Relying on new computing technologies such as cloud computing, the data centralization and viewing solution on WEB LS LS/LT-GPRS stations brings better performance and security while cutting cost-in-use.
WEB LS can be accessed simply with a web browser.
This LS/LT-GPRS database is user-definable while offering total data security and access control.
This solution eliminates the investment and management constraints of a centralization unit.
A flexible and efficient offer
User-definable views
Data calculations
Sending information by e-mail
Sending data to an external computer system
The strengths
LS/LT-GPRS centralization on a dedicated server
Multi-terminal operation (PC, smartphones, tablets) via an HTML5 interface
Centralised LS/LT geolocation (creation, configuration, display)
Security and confidentiality (hosted in a secure data centre, supervised 24/7, password-protected access, etc.)
User-definable (curve display, data transfer to Excel, etc.)
Data acquisition by external computer system (ftp, web services)
An effective and economical solution (e.g. data is available for 3 years)
Try the WEB LS service free of charge
With the introductory offer, you have six months to try out all the software functions and exploit the data from the five Data Loggers.
Create your WEB LS account right now by clicking here.