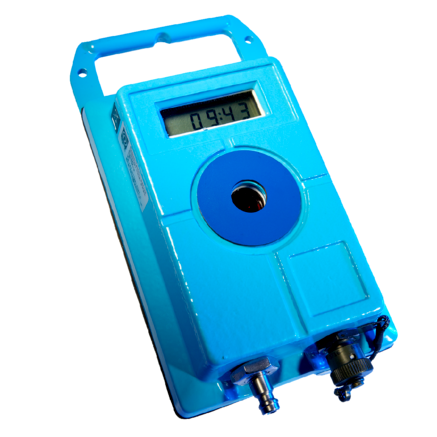 Lolog Vista
HWM
LoLog Vista is simple, yet highly flexible Pressure & Flow data logger. Designed for portable use, it can be applied to virtually any data logging application in minutes. Once installed, LoLog Vista can operate unattended until you need the data. Its rugged design is ideal for harsh applications. LoLog Vista is available with 1 or 2 input channels and also includes an Integral LCD display, giving a clear local indication of either one or both input channels. LoLog Vista is completely waterproof and submersible.
LoLog Vista can be quickly applied when it is necessary to carry out an urgent investigation. Programmed in minutes, LoLog can be attached to any pulse output meter and will immediately start logging.
LoLog Vista can alternatively be used as a solid state pressure gauge, or local indicator for other electrical signals,such as from digital flow meters. LoLog Vista is highly economical and is well suited to connection to district metering where telemetry is not desirable or appropriate.
KEY FEATURES AND BENEFITS
Long term monitoring: Up to 5 year battery life in normal use
Expandable memory: Up to one million data values on single channel variant if purchased with optional memory upgrade.
Accessible data: Data download via Infra- Red interface into Laptop, PC or PDA
Durable: Rugged die cast aluminium case
Fully waterproof: Fully sealed & submersible, IP68
LCD display: Integral LCD with continuous display
Frequency
Sample Period - in 1 seconds increments, up to 24 hours
Logger ID
Up to 8 alphanumeric characters.
Site ID
Up to 127 alphanumeric characters.
Clock
On board 24 hour real time clock with date facility.
Count and Event Logging Modes
Count and Event (PIT) logging modes, with bi-directional capability
Calibration
Totaliser calibration- tenths of litre per pulse
Dimensions
160H x 108W x 45D mm (6.3"H x 4.3"W x 1.8"D)
Construction
Die-cast aluminium enclosure, powder coat spray painted
Weight
0.8Kg (1.8 lb)
Operating Temp
-20 to +70°C (-5 to +160°F)
Power
Lithium battery operational for 5 years under normal operating conditions.
Data recoverable at factory with low battery condition