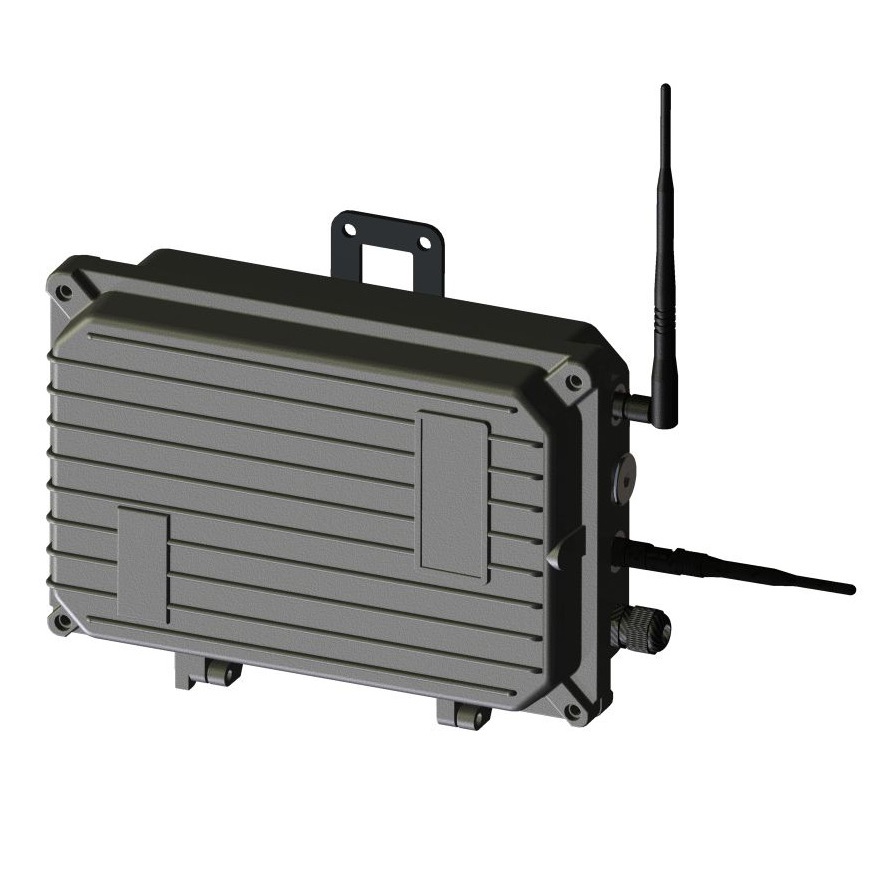 SensusRF Gateway
Sensus
SensusRF Gateway is for fixed Radio network which can interface with: Short Range Devices (SRD)
• SensusRF Radio Endpoints like iPERL and transmitters • SensusRF Repeaters Long Range Radio (LRR)
• GPRS
• Ethernet
Designed to receive meter data of meter Endpoints in periodical interval or communicate on demand and transfer the data on the long range via 3G/4G mobile phone network
Advanced Walk-by/Drive-by Radio System for Data Collection
Sensus RF radio provides a pathway to move from mobile reading in walk-by/drive-by systems to fixed infrastructure for remote reading of end points, without any changes to the end points themselves. With our repeaters and gateways, you can extend radio coverage up to thousands of end points.
It offers two communication modes. It delivers essential information fast and reliably, using a uni-directional, Bubble UP (BUP) data packet, which delivers meter reading and alarm information. Or upon request, we can provide extended data sets with the bi-directional mode (Listen After Talk [LAT]). Using bi-directional communication, it is possible to retrieve selected data including a full data logger history. This capability enables remote configuration of alarm levels, alarm resets and other settings.
Handle Up To 1000 End Points
The Gateway can handle up to 1000 Endpoints (meters). At 868 MHz the distance to the meter Endpoint is line of sight 500 m, under normal conditions outside a building 50m to 300m, hard conditions e.g. pit installation 20m to 100m. The distance to SensusRF Radio Repeaters can be more than 1 km LoS (Line of sight) at 868 MHz and up to 350 m LoS at 433 MHz.
Input

SensusRF Radio protocol 868 MHz (433 MHz)

Number of inputs

Up to 1000 Endpoints (512 KB flash, 128 KBRam)

GSM/GPRS

GSM/GPRS quad-band

Power supply

Internal NiMH Backup Battery to cover power failure up to one hour

Radio Power


Endpoint <> Gateway 25mW (868 MHz)

Repeater <> Gateway 100mW (868 MHz)

In 433 MHz all links are 10mW

Configuration Interface

via GPRS, Ethernet, – remote upgrade over the air, USB local

Reading Interface

GSM/GPRS and Ethernet

Environmental temperature

-20 °C to +70 °C operating and storage

Environment


Attention on hard environment, cold, dirty, wet.

Outdoor installation with direct sunshine

AMR integration


CAS IRIS communication server

CAS Hemera™ Platform – SmartWater™ Module